All project results are under the Creative Commons Attribution – Non Commercial – No Derivatives 4.0 International License (CC BY-NC-ND 4.0) https://creativecommons.org/licenses/by-nc-nd/4.0/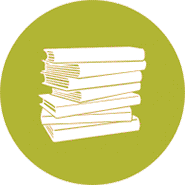 Research report on intercultural mediation for immigrants (IMfI) in Europe (Download)
A thorough study based on relevant literature and field study has been carried out in order to provide an overview of intercultural mediation for immigrants (IMfI) in Europe, with an emphasis placed on the relevant training, employment and evaluation practices. The final report covers the following subjects:
- Need for IMfI in Europe. Migrant flow, integration issues, limitations of interpreting.
- Definitions and forms of intercultural mediation. An overview of the relevant literature.
- Current status of IMfI in Europe. Presentation of different patterns of IMfI training, employment and evaluation practices in the partnership countries and in other major migrant destinations in Europe. Results of field surveys conducted in the partnership countries.
Description of 10 good practices in IMfI throughout Europe and suggestions for transfer (Download)
10 of the practices in IMfI training, employment, or evaluation, detected during research, are being presented in more detail, followed by recommendations for transfer. The preconditions for successful transfer are being examined, as well as suggestions for overcoming possible barriers.
Guide on the desired IMfI profile and related learning outcomes (Download

)
This guide presents in detail the skills, competences and other characteristics that research has proven necessary or desirable for an intercultural mediator. After depicting the IMfI profile, the guide "translates" competences acquirable through training into a list of learning outcomes. What should an IMfI know, understand and be able to do after his training? Thus the guide provides a benchmark for the design of effective training programs and assessment tools, the detection of possible skill gaps, and continuous training needs of IMfI.
Comprehensive IMfI training course – guide on training IMfI

TIME O4 Part I Training Content (Download EN)
TIME O4 Part II Training Methodology (Download EN)
TIME O4 Part III Training Material (Download EN)
TIME O4 Part IV Practical Training (Download EN)
TIME O4 Part V Assessment Methodology (Download EN)
The training course consists of comprehensive and structured course material that caters for the current and future needs of European IMfI. The curriculum will be formed as a structured set of weighted learning modules (in respect of ECVET) which can be combined flexibly in order to complement different initial competence profiles. The training course is accompanied by a guide for active and future trainers which covers issues related to pedagogy, such as training methodology, assessment methods as well as practical recommendations for teaching. The curriculum is targeted at any institution providing training for IMfI, as well as at employers and employees in the field of IMfI who are interested to find out which knowledge, skills and competences are acquired to which extent through the training course.
Training program for IMfI trainers

TIME O5 Trainer Course Part I (Download EN)
ΤΙΜΕ Ο5 Trainer Course Module 1 (Downoad EN)
TIME O5 Trainer Course Module 2 (Download EN)
TIME O5 Trainer Course Module 3 (Download EN)
TIME O5 Trainer Course Module 4 (Download EN)
TIME O5 Trainer Course Module 5 (Download EN)
TIME O5 Trainer Course Module 6 (Download EN)
TIME O5 Trainer Course Module 7 (Download EN)
A modular training program for active and future IMfI trainers has been developed according to the requirements of the IMfI training program and data collected from research. Corresponding training material is also available.
Recommendations for validation, certification & accreditation of IMfI training

TIME O6 Recommendations for Accreditation (Download EN)
For each country of the partnership, existing validation, certification and accreditation processes of IMfI training are described. Building on the alignment of the new training courses with NQFs, EQF and ECVET, as well as on structures and needs for IMfI training validation and certification in each country, policy recommendations for future action in this field are presented.